We are experts in the field of map creation, however, officially we are well known as a service provider in cartography and GIS (geographic information systems). Our created maps, custom made products and services allow us to strive to be a leading company in cartography in The New Nordics – the Nordic and Baltic economic region. We are professional and experienced team that does its job enthusiastically and with great responsibility.
"Jana seta Map Publishers" is the leading cartography and geospatial intelligence solution company in the Baltic States:
· more than 25 years of experience in map creation and development of geospatial IT products and services;
· professional team – cartographers, GIS engineers, designers, editors, programmers and project managers;
· our export markets – Sweden, Finland, Norway, Malta, Estonia, Lithuania, Poland, Austria, Denmark, France, Iceland, Netherlands, Switzerland, Germany.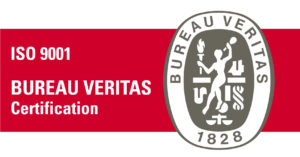 SIA "Karšu izdevniecība Jāņa sēta" is certified according to standard ISO9001:2015. The scope of certification – publishing of cartographic editions, wholesale and other publishing services. Geospatial information systems and information technologies.
JANA SETA GROUP