MAPS for tourists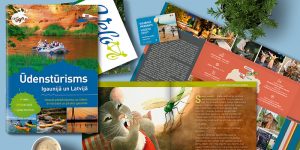 When we put together your idea and our experience, we get exhaustive and easy-to-use editions for tourists. Every place has its own character and uniqueness. Every traveler has its needs and desires – is it hiker, cyclist or water-tourist – and we are ready to find out the best way how to supply information for each of them. It might be A4 size tear map for city-walkers, laminated and extra-strong folded map for cyclists or complete tour guide for car drivers. We have the most accurate maps with the most actual information. Full service guaranteed –  idea, layout design, maps, translations in several languages, proof-reading and printing. If needed – door to door delivery as well.
Content design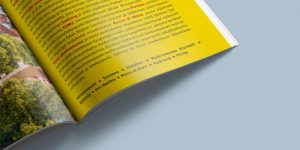 Our Latvia Travel Guide is the most commonly used travel guide in Latvia. Our job is also the first Estonia Travel Guide in Estonian. Active lifestyle of our staff, personal experience and professional know-how skills gained through the years give us a power to create the content of various kind of tourism editions. Site visits, compilation of information from different sources, tourism route creation and coordination with stakeholders, photos and finally maps, layout design and printing. In our portfolio: cycling routes in Babīte district, more than 30 nature tourism routes in Enter Gauja region and exciting illustrated story for children about the Dormouse who is travelling through the Gauja National Park.
Large format maps and information boards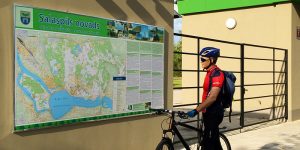 Outdoor information board is often the first information source for the traveler who is visiting the place. Detailed maps are supplemented with descriptional information about place or tourism site. Sizes and materials for stands varies a lot – from small ones devoted to sightseeing object to several square meters big boards with information about the region. Plastic or aluminium composite material, covered with anti-graffiti  ensures long-life using. For sure, large format maps might be useful not only outdoors, they can be attractive interior design elements as well.
Printing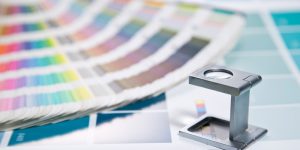 For several years we have the gained experience in high quality printing. In printing everything is variable – technology (edition can be simple plain sheet of paper as well as folded, glued, stapled, Wire-O binded; with hard cover or not, matt or laminated), print-run, terms of delivery and costs. Our advantage is complete flexibility to customer`s needs and requests. We will find the best solution in every situation – the best price-performance guaranteed!
Customer references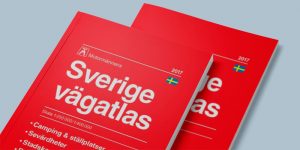 Sweden Road atlas
"The Sweden Road atlas is annual edition, issued every year. Edition of the year 2017 first time is made in cooperation with Latvian company Jāņa sēta. We highly appreciate work that Jāņa sēta invested to create GIS database which now is the complete collection of our data. Map layouts with all necessary additional information are made professionally and approved by our team. Communication was easy and supportive, there were no delays in terms. We are very satisfied with the result."
Pedro Pettersson, Publishing director maps, Norstedts Kartor.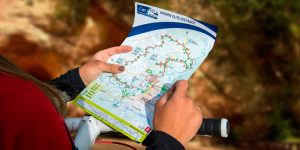 Maps for MTB Marathon race events
"We are working together with Jāņa sēta to provide our participants the most accurate maps where track routes and service points are displayed.  We are organizing MTB Marathon race series every year, in year 2016 the Mountain Bike Marathon European Championships were also organized by our team. After the race we got feedback from twice Marathon European Champion`s Alban Lakata manager David Padfield who said that "organization was very, very good, the maps and information were great". I appreciate Jāņa sēta`s input to make our MTB events the best ones in Latvia."
Igo Japiņš, owner of the "Igo Japiņš Sports Agency", president of the Latvian Cyclist Federation.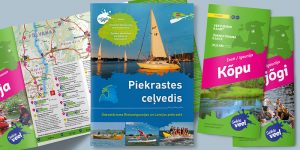 River maps for Latvia and Estonia
"Set of 46 maps for water-tourism, made during Latvia – Estonia cross border cooperation project, is the most complete set of editions ever made to promote water-tourism in Baltic States. Every brochure consists of map with distance marks and information about sightseeing sites and service objects near the river banks. Two brochures "Water tourism in Latvia and Estonia" and "Coastal guide", complemented with accurate maps are also useful for water-tourists. At the same time several information boards in local municipalities have been made. I would like to thank Jāņa sēta for cooperation in the creation of such a wide range of editions."
Aiga Petkēvica, Head of Project Unit, Kurzeme Planning Region.
CONtact US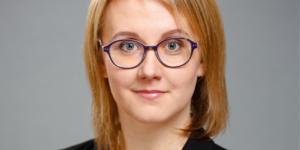 Ms. DANA SPULLE
---
Executive manager, Custom products business unit
---
Phone: +371 67317536, +371 26361325
E-mail: dana.spulle@kartes.lv
We are open for new ideas and customized solutions. Please contact us to get an offer for realization of your ideas!